BECOME A HOST FAMILY 2017
Host Families needed in the San Francisco Bay Area this summer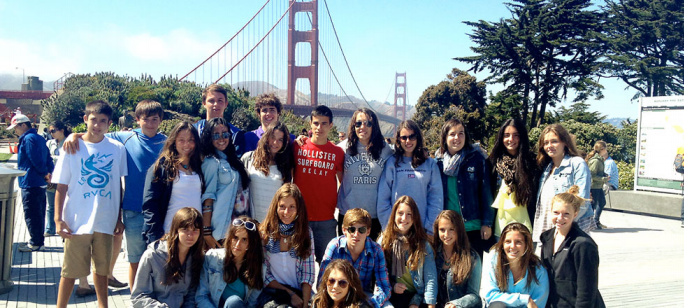 HOST A STUDENT FROM SPAIN!
Pleasanton/Dublin area: June 26th to July 24th
Walnut Creek area: June 28th to July 26th
WHY HOST?
Host Families have varied reasons for participating in this amazing cultural exchange opportunity. Some have traveled extensively, others simply love foreign language and culture, while others see the hosting experience as one that will expose their children to international people, ideas, and language. Many of our families both send their kids abroad and host. Hosting and being hosted is an enriching opportunity for both student and family!
Our Host Families come from both the city and the suburbs and may be working, stay-at-home, or retired families. The majority have teenagers at home, but many have younger children or no children, and still make excellent hosts.
PROGRAMS
The Host Family experience lies at the heart of our Immersion programs. Hundreds of SF Bay area families participate in our
volunteer program each year. We offer three kinds of programs for European students traveling to the SF Bay Area:
Group programs
Individual Immersion programs
High school Integration programs
To learn more about the programs visit: